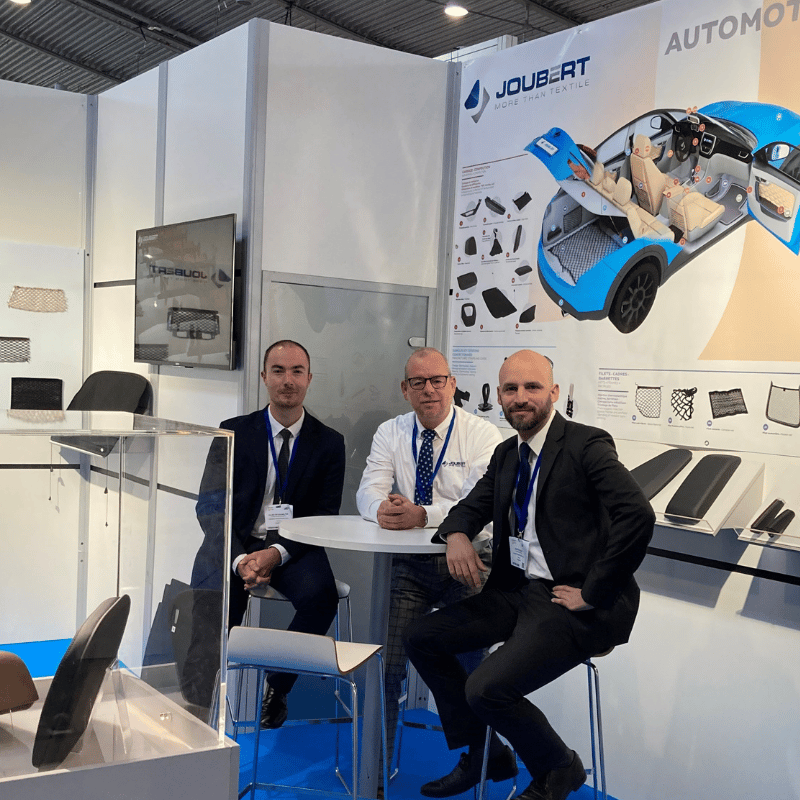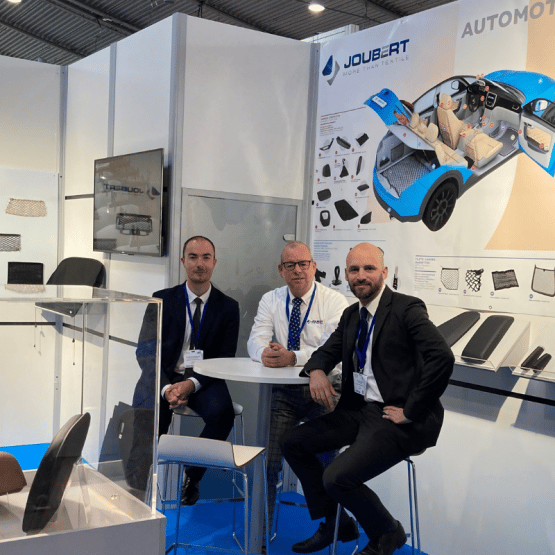 Back to news
Automotive Interiors Expo 2022
We were present at the 2022 edition of the Automotive Interiors Expo in Stuttgart, Germany.
Posted on
18
/
11
/
22
The Automotive Interiors Expo took place from November 8 to 10, 2022 in Stuttgart, Germany.
It is one of the most important events in the world of automotive original equipment: materials, concepts, textiles, surfaces and components inside the vehicle. The trade fair usually hosts 75 exhibitors and includes all manufacturers and suppliers to the automotive industry.
Automotive interior exhibits focus on style, innovation, comfort, quality and texture. Special finishes are a strong theme at the show, with some companies offering plastic blends and masterbatches, metallized plastics and chrome-look plastics, and others featuring hot foil stamping and film insert molding.
This is an opportunity to see a number of different fabrics, acoustic materials, shaping materials, foams, fasteners and adhesive systems, lighting and much more! This is a must-visit for Tier 1 suppliers as well as automakers' interior design teams who want to keep up with the rapidly evolving world of materials, finishes and technologies that contribute to "touch and feel."
Joubert on Automotive Interiors Expo
Our sales team of our Joubert Automotive OEM division was present throughout the show to present the group's products: injected parts, nets, sheathed parts, made-up straps and cords,…