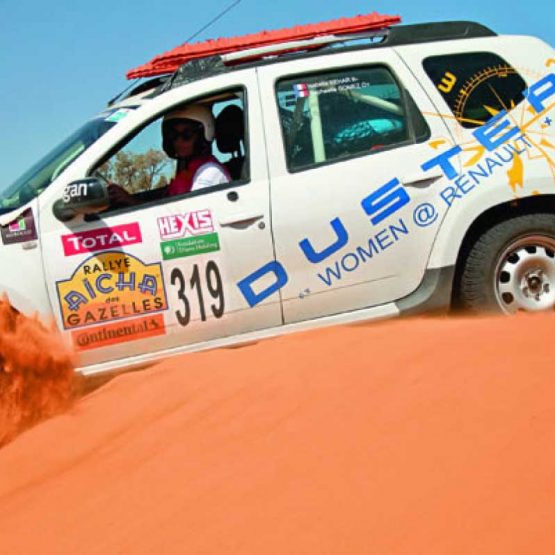 Back to partnerships
Le Rallye des Gazelles
Polaire (division of Joubert Group) continued to support team 238 made up of Charlotte Zucconi and Hélène Grand'Eury in the 2018 Rallye des Gazelles.
Posted on
05
/
10
/
18
This is the 3rd time the duo of Team Roses 38 has met on the starting line of the Rallye des Gazelles and the third year running to reach the podium: they finished second in 2016 and 2017 and got first place the last time!
These unstoppable women will be competing in the Expert category and we are happy to be at their side flying the flag for women's motorsports.
Follow the adventures of the Team Roses 38 crew, visit the website.